(See Below For Sample Video & Detailed Description Of Each Video)
Brand These White Label Videos As Your Own & Sell For 100% Profits. Plus You Can Repurpose The Videos, Images & Transcripts For Multiple Income Streams.
What exactly are White or Private Label Rights?
"Private label or white label rights products allow you to legally claim (exact terms are always spelled out in the actual license) yourself as the creator & depending on the terms of the product license, you can edit, repurpose and sell as you see fit – all without doing any of the hard work of research & production." Steve Dougherty
Dear Fellow Internet Entrepreneur,
How would you like to make an online income starting today?
No matter how many different income streams I have, the majority of my income is from selling my own products.
No waiting for commission checks
Complete control of the sales process
Keep 100% of each sale
Promote myself as the 'authority'
Hire affiliates to work for me
The problem for most people is that creating your own product is very time consuming & that is if you know what you are doing.
Time Consuming & Costly: Recording your own videos – Your customers deserve the highest quality audio & video and prepping, recording, editing and producing your own videos can be a pain in the a$$. I've already DONE IT FOR YOU
Time Consuming & Costly: Crafting your mobile responsive website & thank you page – Taking the time to make sure everything is in the right place & looking great, move this from your To-Do list to your TaDa list. I've already DONE IT FOR YOU
Time Consuming & Costly: Designing or outsourcing your graphics – Another Time-Sucking part of running an online business. Either you spend the time doing it yourself or you spend the time waiting for someone else to do it for you AND pay through the nose for that privilege. Not to worry –

I've already DONE IT FOR YOU

Time Consuming & Costly:

Writing your sales letter

– This is such a crucial part of your sales machine that professionals charge hundreds of dollars for this – AND THAT IS THE CHEAP ONES! 

I've already DONE IT FOR YOU

Time Consuming & Costly:

Creating or buying your bonus offers

– Every great offer is made better with bonuses but having to first hunt down quality matching bonuses and buy them can be expensive. And do you have the time to make them yourself? Not to worry – 

I've already DONE IT FOR YOU
The cost of researching, recording, editing and producing your videos is expensive and even more costly if you decide to outsource this task.
Then you have to write the sales letter, put together the sale page, the download page the graphics and so much more.
So if you are like my past and current customers that want a solid set of training videos with a proven track record to outsell the competition AND you don't want to spend the time and effort to create the product, then you owe it to yourself and your customers to hit the buy now button.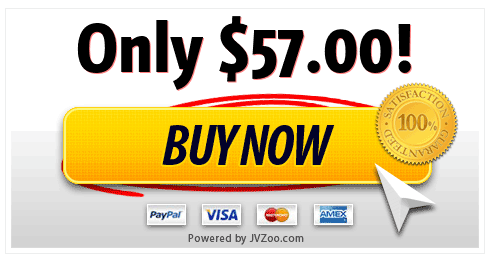 My name is Steve Dougherty & I've been creating training videos since 2008.
There is a very good chance you have already seen some of my videos or heard my voice (check out the sample video below) and that is because I am the one that makes a lot of the gurus lives much easier.
I've created hundreds of white label (PLR) training videos so I know exactly the hard work involved in putting together a video product for resale.
So instead of you shelling out hundreds or thousands of dollars to outsource your project or spend weeks or months doing the work yourself, let me do the heavy lifting for you.
Introducing… How To Use An Autoresponder
-GetResponse Edition- Training Videos
These videos provide you with detailed 'Over-The-Shoulder' style step-by-step tutorials that leave no technical stone un-turned.
How To Use An Autoresponder- GetResponse Edition – Training videos are your GEEK-SPEAK-FREE Video Guides That You Can Brand & Call Them Your Own Creation.
Here Is A Sampling Of The GetResponse Training Videos
(Your Videos Will NOT Have My URL Watermark On Them)
[memberplayer id="113″]
Tired of reading manual after manual and not getting the same results they end up with? With these over-the-shoulder style training videos, you watch me do it step-by-step & you simply repeat what you just saw. 
Are you always on the go and have limited time to watch the training videos? Every video comes with an MP3 audio file for you to listen & learn PLUS the written  transcript for added learning power.
Can't handle another 30 minute lecture or hour long webinar? Not a problem anymore – Ez to consume bite-sized nuggets of knowledge. Most of these videos are around 6 minutes or less. (see the video descriptions below for titles & times)
A combined 2+ hours of video training delivered in bite sized pieces.
Wondering why your conversions are NOT as good as they should be? I take the mystery out of split testing your GetResponse web forms. Video 24 shows you how!

As Mark Twain once probably wrote..
"If you want to make money in your business, you need to know how to use the tools."
One of the most important tools for a long term profitable business in this day & age is an email autoresponder like GetResponse.
While the internet is chock full of free information on how to use this email service provider or that email service provider, they were lacking the organization, detail & style of teaching that enables you to best learn from and take action with.
My series of How To Use Autoresponders – GetResponse Edition, lays it out for you in easy to follow 'over the shoulder' style training videos.
This way you see it being done right in front of you, so you just do as you see – easy peezy!
I had a couple questions about the GetResponse Custom Fields and the 'New' Segmentation feature & couldn't find the answer…
While I now love the new way that GetResponse lets you segment your subscribers, at first it was difficult to figure out. The other tipping point that got me geared up to create these training videos, were the custom fields and adding them to the web forms.
So before I got too frustrated trying to figure these out on my own,  I started looking on Google and YouTube for videos to answer my questions.
I found a lot of disorganized information, both text and video and after sifting through all that I still was without my answer.
In the process of finding the answer to my original questions, I discovered other GetResponse customers with their own problems on how to do this or how to do that.
So I decided it was time for me to swing into action and carve out the time I needed to learn all the features of GetResponse AND to do an up-to-date detailed training course on How To Use An Autoresponder – GetResponse Edition.
I found the solution to my problem and whole lot more!
I discovered the solution to my problem by trial & error and in the process, I recorded 24 other videos on how to maximize the power of your GetResponse account in ways many long time users may not even know exist.
High-Quality High-Definition
1280×720 Source AND MP4 File Videos
You Won't Hear Any 'UM-BUTS' Or 'BUT-UMS' In These Videos
24 brandable white-label videos that walk you through the GetResponse features & how to use them.
HERE IS A LIST OF THE TITLES & VIDEO LENGTHS
1. An Introduction To GetResponse – In the first video in this series you will see many of the awesome tools & features as well as the pricing structure.
Running Time 6:15
2. Signup – As the title hints at, this video is a walk through of the signup process. You will see me signup for a brand new GetResponse account that I use, along with my 'demo' car care business & website, in all the videos in this series.
Running Time 4:05
3. Multimedia Studio – Tips you will not see elsewhere on how to benefit from the Bonus GetResponse Multimedia Studio.
Add images, videos & even audio files to your messages using the FREE media hosting that GetResponse provides.
GR has a minor bug in the Multimedia Studio but I show you the workaround at 1:15 in the video.
Running Time 6:22
4. Campaign Setup – Never again worry if you are properly setting up your GR campaigns. I spend almost 8 minutes detailing this 2 minute process just so every base is covered for you. I cover the 'How' & the 'What' but most importantly the 'WHY'
Running Time 7:45
5. Custom Confirmation – If you choose to use the double opt-in feature then you need to watch this video! I show you how to choose the best confirmation template for your sequence and how to personalize it.
Running Time 2:21
6. Create Web Form – You will discover the basics of creating a converting web form as well as the 'Best Practices' for even higher conversion rates with your web forms. Plus you will watch as I add the code to my web site & why I did it this way.
Running Time 8:25
7. Customizing Web Forms – I show you how to instantly edit your web forms on every site they are on with the cilck of one button. No More hum-drum web forms from you! Add free images & fully customize your web forms after watching me to mine.
Running Time 7:35
8. Custom Fields – The power of GR's Custom Fields are now at your fingertips. Video 08 details how to create these marketing marvels as well as why you need them.
Running Time 5:13
9. Create Horizontal Web Forms – All the cool kids are doing it! Now you will too. Without the cost of additional plugins or software, I show you how to create the side-by-side email + submit button web form. I am also including the copy & paste code that I use in the video. Simple Simon!
Running Time 6:21
10. Create Thank You Pages – Video 10 can easily sell as a stand-alone product! In the video I show you the best practices when creating several types of thank you pages PLUS I am including 5 html templates that I used in the video for you to use.
Running Time 6:30
11. Adding Subscribers – Believe it or not, there are some subscribers you DO NOT want on your lists. I detail the 3 ways to add the right subscribers to your campaigns.
Running Time 4:23
12. Automation Rules – In video 12 I talk about what a sales funnel is and how Automation Rules will save you a ton of time and help keep your list properly organized.
Running Time 2:39
13. Message Editor – The Message Editor in GetResponse has many options but after you watch video 13 you will use it like a Master. Videos 14 & 15 will help you master the message editor at a whole new level.
Running Time 5:56
14. Create Snippets – In this video you will discover what a GetResponse snippet is and how to take advantage of this super time saver.
Running Time 4:24
15. Adding PayPal Buttons – The more PayPal buttons you have on the interweb, the greater the chances are that someone will click on one and send you money! There are 2 ways to add PayPal buttons to your GR messages – the hard way & the easy way I show you in this video.
Running Time 3:37
16. Email Templates – Video 16 details another super time saver by creating message templates that you can repurpose and reuse over & over. In the spirit of saving you even more time – I'm including more copy & paste files for you to use on your templates.
Running Time 7:55
17. Time Based Autoresponders – The next several videos cover the 'Meat & Potatoes' of GetResponse, the autoresponders. Video 17 covers the Time Based autoresponder & how to set yours up properly.
Running Time 5:16
18. Action Based Autoresponders – GetResponse's Action Based autoresponders are quite possibly the most under-used Power Feature offered by GR. I walk you through setting up your action based autoresponder as well as a few prime examples of when you should.
Another 'How & Why'
Running Time 4:28
19. Date Based Autoresponders – Like in video 18, the Date Based autoresponder is another under-used Power Feature from GR. In this video I show you exactly how to create your Date Based autoresponders and most importantly WHAT NOT TO DO.
How to build & maintain relationships with your subscribers as well as monetizing your Data Based autoresponders – all covered in Video 19! This is a much more detailed version of the 'Sample' video from the top of this page. The sample video is 3 minutes – this one is 6 minutes
Running Time 6:15
20. Newsletters – This video covers a brief explanation of what a Newsletter is but a more detailed demonstration of how to craft one properly and put it to use.
Running Time 4:52
21. Message Manager – Like many managers, the GR Message Manager can perform many duties. This video will detail each of them so you can easily Master The Message Manager
Running Time 4:05
22. Segmentation – Video 22 was created to remove any guess work on the power of segmenting your subscribers and of course How To Segment your subscribers. Yes, video 22 covers the recent changes to segmenting your subscribers so you are in good hands!
Running Time 6:33
23. Surveys – Another power feature from GetResponse. Creating engaging surveys within GetResponse is easy when you know how. In this video I show you how to create one and read the generated statistics. Plus the pros and cons to using the GR survey feature.
Running Time 6:41
24. Split Testing – In this video you will discover the importance of Split-Testing, the importance of what to Split-Test and of course How To Split-Test your messages.
Running Time 4:29
Along With The Camproj + AVI Source File Videos Are The Two Web-Ready MP4 & M4V (for iPods) Formats In Both White Label AND Non-White Label PLUS MP3 Audio & The Transcripts For ALL 24 Videos:
Here is a link to the Sales Page – You also receive the PSD source files for the sales page so you can edit the graphics if you like.Click Here For The Sample Sales page (opens in new window)
I also include an un-branded Sample Video for you to use as well.
Why Are These PLR Videos A MUST HAVE Set Of Training Videos?
You will discover new tips, tricks & shortcuts that will SAVE YOU TIME AND MAKE YOU MONEY.
You can quickly brand them as your own creation & be seen as an authority on the topic.
You can resell them & keep 100% of the profit.
You can resell as-is or edit the videos as little or as much as you want.
(I include almost an hour of additional video training on editing your videos)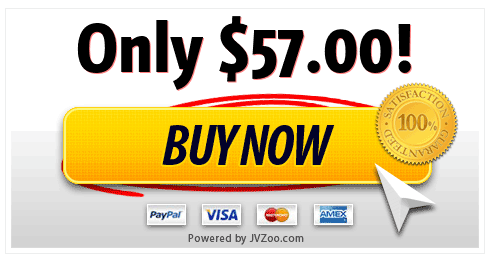 "This looks like another fantastic Private Label Rights product Steve, but can you tell me more about how these can make me more money?"
These PLR (Private Label Rights) videos allow you to do ALL, SOME or just ONE of the following and begin making money right away?
Sell the web-ready videos as they are RIGHT NOW!
Edit or customize the graphics (PSD files included) for your own 'look'
Convert the transcripts into an eBook PDF and sell as a low ticket item with the videos as a high ticket upsell.
Add the videos to another product in the same topic and sell as a Monster Money Making Product.
Create DVDs and sell as a physical product on Amazon and eBay.
Add check lists, mind maps and after creating DVDs you can package this set into a high ticket home study course.
With a little imagination you can come up with several more golden opportunities like using the transcripts to re-record the audio and combine or split up some of the videos…
Remember that these are just a few ideas AND you are NOT LIMITED on how many of these you do!
Many people do one or more of the above BUT very few change the title, customize the graphics, edit the sales material and add new opening graphics to the videos and end up with a new product with zero competitors! Then do the above!
Now repeat this 3, 4, 5 or more times and you've become THE dominant figure in this niche.
Check Out What My Previous Customers Think:
INVISIBLE_TEXT
"Useful To The Very Basic User All The Way To The Advanced"
Steve at PLR Video Direct not only provides excellent video tutorials for his customers, but also provides a high level of customer service.
The videos are great because they provide information that is useful to the very basic user all the way to the advanced.
The content is great and so is the presentation. Clean, concise and easy to follow are all things I think of when watching these tutorial videos.
Steve provides excellent customer service as well. After purchasing my first video series from Steve, I asked if it would be possible for him to upload them to my Amazon S3 bucket.
After a couple of quick emails back and forth, the files were transferred. Amazing! This is NOT just an online shop selling old, tired plr videos. Steve is the man!
Corey B.
INVISIBLE_TEXT
INVISIBLE_TEXT
"It's Obvious That He Wants His Customers To Succeed"
Personally I've learned some valuable skills from Steve's videos.
He's very thorough and takes the viewer step-by-step.
Now, I'm taking these skills and using the PLR videos to start my own business.
He also provides training to show how to get the most out of a PLR license and create a unique product.
I especially appreciate the fact that he's not only willing to answer questions, but eager to do so. It's obvious that he wants his customers to succeed.
Karen D.
INVISIBLE_TEXT
INVISIBLE_TEXT
"Steve's Videos Are Such That They Really Drive The Points Home Of The Topics He Is Teaching"
"To any and all who are looking for a great way to offer training to clients and/or to a membership site or even just getting much need training for ones self then we here at NuEranet highly recommend Steve Dougherty from PLR Video Direct.
Steve's videos are such that they really drive the points home of the topics he is teaching and they are very personable and pleasant to watch and listen to.
They are of a caliber that we don't hesitate is in recommending the use of the videos for whatever purpose you find you need.
Steve is always helpful whenever we contact him about any questions and this we value highly. We give him A+ rating."
NuEranet Consulting
INVISIBLE_TEXT
INVISIBLE_TEXT
"Steve Emulates What Customer Service Is All About!"
"I let my fingers do the walking and found Steve's videos.
I sent him an email asking a few questions, and not only did I get a response in about 2 hours, the additional information he provided was absolutely awesome.
Long story short, I purchased his Amazon S3 video's and information he provided in my emails BEFORE I purchased, and all the videos and awesome suggestions he provided,
I had all 400+ videos uploaded before I went to bed. Amazing quality, and amazing INFORMATION. I definitely will purchase many more of Steve's products".
Allen L.
INVISIBLE_TEXT
INVISIBLE_TEXT
"Videos Of Excellent Quality"
An email to Steve asking if another download link could be obtained resulted in a reply within two hours providing not only a download link but also a personalized video showing how to use Amazon S3 as a backup for my files.
Additionally, Steve offered to transfer the videos to my new S3 account, an offer I gratefully accepted.
To top it off he also found the details of two previous purchases I had made and transferred them also.
Videos of excellent quality, audio pleasant to listen to, and a relaxing and at times humorous presentation.
And excellent customer service. I'll be back again for more videos and I can highly recommend Steve's products and service.
Graeme B.
INVISIBLE_TEXT
INVISIBLE_TEXT
"The Help And Support To Solve My Issues Way Before I Became A Customer Was Awesome!"
"Just dropping by to say a huge thank you and its a thank you in many ways.
The help and support to solve my issues way before I became a customer was awesome, in fact I would say its second to none.
As for the products purchased?
Where do I start?
Quality? Awesome!
Delivery? Supper fast!
Aftercare? Top level!
All in all? Simply, priceless!
If there was an award for top level, high quality and awesome service or Internet marketer of the year you would get my vote for sure.
You have produced an awesome arsenal of products and topped them with nothing less than the best customer support and experience – you have a client in me for the rest of my internet marketing career that's for sure."
Zulfikar N.
INVISIBLE_TEXT
INVISIBLE_TEXT
"Steve Sets A New Level Of Excellence In Customer Support"
"Steve's video series products are the best I have ever had the great pleasure to download and use.
His natural presentation style is very easy going and casual.
It's a pleasure listening to him as he presents the well researched material.
Steve sets a new level of excellence in customer support. I ran into a problem and contacted him. He personally responded to my question within hours and did his best to help me. It turned out to be a problem on my PC.
I have a deep respect for this fine man and highly recommend his products. Spend the money and purchase his product. You will not be disappointed."
Dennis M.
INVISIBLE_TEXT
INVISIBLE_TEXT
"Step By Step Instructions, Clear Teaching Method And Comprehensive Coverage!"
Not only were his videos of excellent quality, but his step by step instructions, clear teaching method and comprehensive coverage of the topic in question were fabulous.
I instantly knew I had found the perfect tools for my subscribers – who are all at various skill levels in their particular businesses and would eagerly and easily consume the information he shares.
And when I had any questions about how to customize the videos, or get started with his products, the customer service with personalized videos just blew me away.
Danette H.
INVISIBLE_TEXT
INVISIBLE_TEXT
"I Can't Thank You Enough For The Quality Of Your Products"
Very seldom do products live up to expectations.
But your's my friend (I hope that's okay to call you friend?) do just that, no let me rephrase that, your products exceed my expectations.
Let me explain.
I've been purchasing your video tutorials but just recently got around to taking a look at them. I wanted to do my own voice over and then make them available to my local chamber of commerce to help educate them about the online world – I'm a web designer so I thought this was something I should help out with.
Along with your videos I also purchased another set from someone else.
Today I tried to use one of their videos with their own script and it was just a disaster. The guy talked so slow it was a major aggravation to try and put my voice to his video.
But not yours!
The first video I did the one on getting organized only required one take and very minor editing and bam!
I had a great video produced and ready to put online. I can't thank you enough for the quality of your products, the hard work you put into them and the integrity you do business with.
Keep the videos coming, you're a big help to this web designer! Thanks again
Craig W.
INVISIBLE_TEXT
Imagine, this time tomorrow you could have your own information product making you money without having to go through all the hard work of topic research, and video production.
PLUS – I'm removing all the risk from the equation by giving you a full 30 days to kick the tires and bank the cash with my 30 Day Money Back Guarantee! 
INVISIBLE_TEXT
Comes With 30 Day Money Back Guarantee
Listen: I don't care if it's one hour from now, or 3 weeks from now – if you ain't happy, I ain't happy.
Purchase right now. Try it out. If you like it, great! We exchanged a small amount of money for a large amount of value. Awesome!
If it's not for you, don't even give me a reason why you want your money back.
Just ask for it – and it will be returned promptly and quietly to you. Plus, we can still be friends. By the way, here is our support desk should you need to request a refund or need any product assistance at all with your purchase today.
You Risk Nothing & Gain Everything!
INVISIBLE_TEXT
BUT WAIT – There Is MORE!!
You also receive these value added bonuses for TAKING ACTION NOW!
Plus there are several more Email related bonuses with Master Resell Rights on the download page
INVISIBLE_TEXT
Bonus 1
Monetized List Building Primer
A Done For You Sales Funnel including my 10+ minute training video that walks you through every detailed step of setting this up on your server.
Including how to edit the squeeze page, thank-you page the 7 follow up messages and even how to add your Aweber web form code to the squeeze page.
I also include the PSD image source file if you want to customize the look as many different ways as you like to match the many different ways you customize your Aweber training video package.
Also included is a 21 page report you can give away for free (already linked to the Squeeze page and the Thank-You page)
Plus the 7 (monetized) autoresponder follow up emails that you easily plug into your Aweber account as I show you in video 09 of the Aweber training video series.
* 10+ minute training video (854×480 MP4)
* Squeeze Page
* Pre-Confirmation Page
* Thank-You Page
* 7 monetized follow up autoresponder messages
* PSD image source files
* 21 page report for your free give away
You can use these yourself PLUS Pass them onto your customers as bonuses.
INVISIBLE_TEXT
INVISIBLE_TEXT
BONUS 2


HUGE BONUS video on

How To Edit Your PLR Videos

Here is a training class on how you can take full advantage of your PLR Videos and the accompanying transcripts.

You are receiving over 50 minutes of detailed training in 7 video segments. With the video table of contents you can quickly navigate to the section you need to review.

Each segment is a 'look-over-my-shoulder' style of teaching so you actually see these techniques being done and not just reading about someones ideas in a PDF.

Just some of what you will discover in this bonus training:

How to easily alter the existing audio with FREE tools

How to add opening & closing screens with FREE tools

How to add your own watermark

How to create a PDF eBook from the transcripts

How to add CLICKABLE Links ONTO the videos

AND MUCH MORE!
This bonus training alone is worth the small fee of the entire brandable GetResponse training course!
INVISIBLE_TEXT
Are You Ready To Add How To Use An Autoresponder – GetResponse Edition –  Training Videos and the added value BONUSES to the income stream in your online business?
Remember, you have everything to gain and ZERO to lose with my iron-clad 100% money back guarantee!
INVISIBLE_TEXT
Yes I'm In!
I want access immediately before the price goes up!
24 1280×720 HD source video files for the GetResponse Training 
24 1280×720 HD White Label web-ready mp4 video formats
24 White Label web-ready (for the iPod) m4v formats
24 1280×720 HD Non-White Label web-ready mp4 video formats
24 Non-White Label web-ready (for the iPod) m4v formats
24 mp3 audio files
24 Transcript files in Word doc format (Can Use MS Word OR The Free OpenOffice Writer)
Complete Marketing Package – Responsive Mobile-Ready Sales & Download page with psd for the graphics
Un-Branded sample video for your sales page
Sales page editing help video with quick tip on adding custom PayPal buttons
Monetized List Building Primer Package
* 10+ minute training video (854×480 MP4)
* Squeeze Page
* Pre-Confirmation Page
* Thank-You Page
* 7 monetized follow up autoresponder messages
* PSD image source files
* 21 page report for your free give away
Over 50 minutes of over-the-shoulder style video training on how to edit your PLR videos.
I understand that I risk nothing and gain everything when I click on the button below and check out. For my 1 time investment I'll receive instant access to the PLR Package Of The How To Use An Autoresponder – GetResponse Edition – Training videos.
I understand that by taking action & grabbing my copy of the PLR Package Of The How To Use An Autoresponder – GetResponse Edition – Training videos PLUS the BONUSES, I'll get INSTANT ACCESS to the step-by-step video tutorials.
I am acting fast so please let me take advantage of this amazing offer for just $97.00 

$57.00

for the entire PLR Package Of The How To Use An Autoresponder – GetResponse Edition – Training video set.
I understand that I have a full 30-day money-back guarantee to examine my copy of the PLR Package Of The How To Use An Autoresponder – GetResponse Edition – Training videos PLUS the BONUSES. And, if, I'm not satisfied in any way, I'll receive full and courteous refund of my purchase price right away.It is on that basis that I am clicking the secure ADD TO CART button below.
One Time Investment $97.00
$57.00 (Limited Time Only)
Order With Confidence On 100% Secure Servers
INVISIBLE_TEXT
Your Private Label Rights License:
Thank you for checking out my offer!
Wishing you much success
Sincerely,

P.S. Remember that all the risk is on me!
Try my videos out for 30 days and if you just don't like them then I will gladly refund every penny of your purchase.
P.P.S. If you are still on 'the fence' about grabbing this, just remember that you are getting Private Label Rights to all 24 videos. You are also getting all the web-ready videos & transcripts to make re-purposing as simple as 1-2-3. Plus the marketing package which includes sales copy, sales page, thank you page all the graphics and the PSD image source files as well.
P.P.P.S. If you have any questions you can email me, steve @ plrvideodirect.com or you can use the Contact or Support link below and I promise to answer you in 24 hours or less. Usually it will only be a couple of hours – unless I'm sleeping.
Copyright ©
DISCLAIMER: This site and the product for sale are in NO WAY owned or controlled by GetResponse or Implix.The GetResponse domain, as well as the content included on the GetResponse website, Implix & GetResponse are registered trademarks of GetResponse.